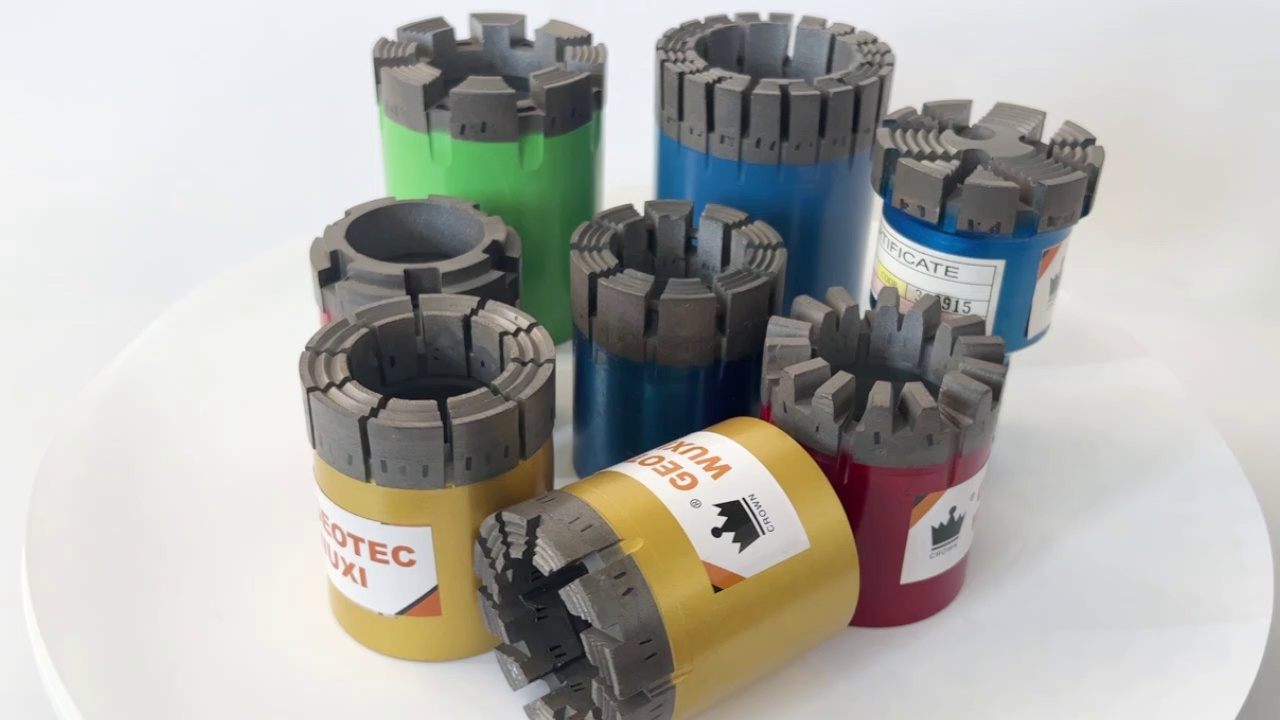 Zipper closure 1/5 zip athletic pullovers for men. Stretchy, lightweight, fast-drying fabric for superior performance. REGULAR FIT - US standard sizes. An athletic fit that sits close to the body for a wide range of motion, designed for optimal performance and all day comfort. FEATURES - Quarter zip closure;Thumbholes on long sleeves to keep them in place during workout
Impregnated diamond bit,the most commonly useful bit in the mineral exploration,as they have the widest range of application.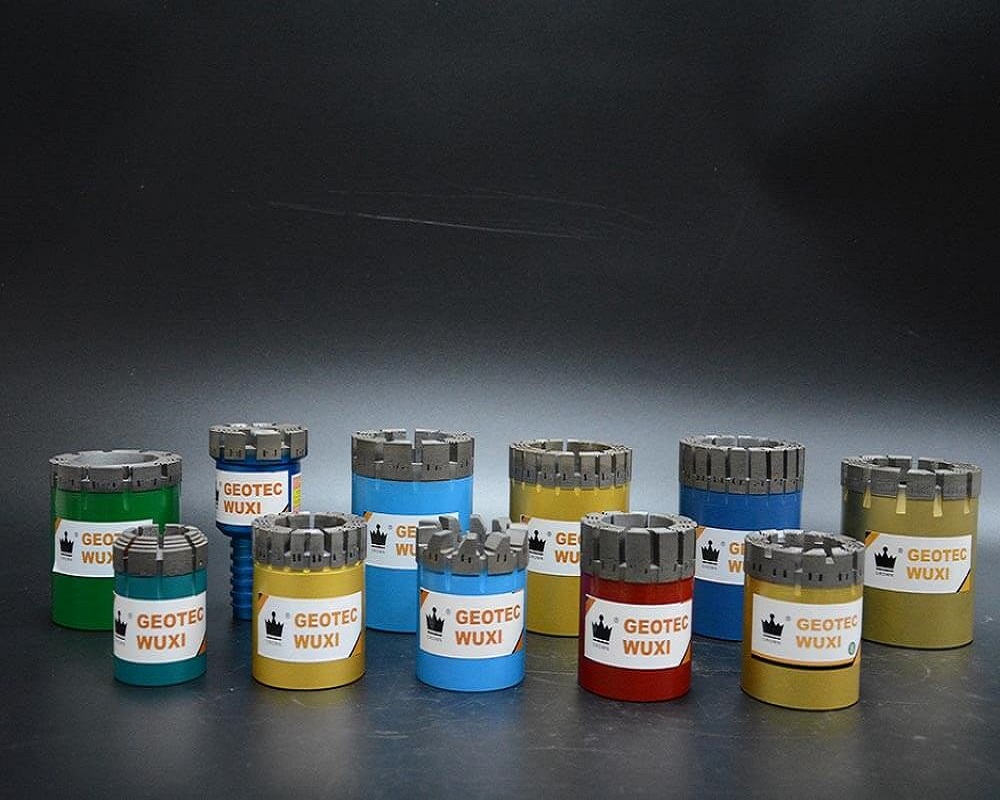 Features of Impregnated diamond bit
1. Carefully selected grades of high quality synthetic diamond which distributed in the depth of bit's matrix series
2. The matrix layer of the crown contians a uniform distribution of these crystal that are embedded in powdered metal bond.
3. Designed to expose new diamonds to the bits' cutting face as wear occurs.
4. Fast penetration rate is maintained as a result of this action.
5. Optimum diamond size, concentration and matrix type are dependent on the hardness and abrasiveness of rock formation.
6. Impregnateion Depth: 4/7/9/10/12/13/16/24mm or based on consumers' need
Standard V ring type:
• Can be used on most impregnated core bits
• Great fluid circulation from the inside to the outside
• Available with wider or larger waterways

Turbo type:
• Greater ejection of fluids and cuttings
• Reduced contact area with the same flushing performance
• Recommended for higher rotation speeds
• Available with wider or larger waterways

Face Discharged type:
•Recommended for very soft and broken ground
•The face discharge ports offer excellent flushing to prevent blockages in the waterway channels
•Available with wider or larger waterways

Vortex type:
•Recommended for very hard, abrasive and broken ground

Non-core Type:
•Work together with down hole motor, such as directional drilling
•Downhole accident may be appropriate as well
Drill Bit Available Series

Wireline Series

AWL,BWL,NWL,HWL,PWL,NWL-2,NWL-3
NWL-TT,HWL-3,HWL-TT,PWL-3,PWL -TT,AWL-TK,BWL-TK

T2 Series

T2 46,T2 56,T2 66,T2 76,T2 86,T2 101

T6 Series

T6 76,T6 86,T6 101,T6 116,T6 131,T6 146, T6S 101,T6S 116

T Series

T36,T46,T56,T66,T76,T86

Z Series

Z46,Z56,Z66,Z76,Z86,Z101,Z116,Z131,Z146

B Series

B36,B46,B56,B66,B76,B86,B101,B116,B131,B146

WF Series

HWF,PWF,SWF,UWF,ZWF

WT Series

RWT,EWT,AWT,BWT,NWT,HWT

WM Series

EWM,AWM,BWM,NWM

WG Series

EWG,AWG,BWG,NWG,HWG

Others

NMLC,HMLC,LTK48,LTK60,BGM,NGM,ADBG,TBW,TNW,
ATW,BTW,NTW,HTW,NXD3,AX,NX,NXC,AXT,T6H,4 9/16,
NWD4,412F,SK6L146, TT46,TB56,TS116,CHD101
Impregnated Bit Matrix Selection chart
Before placing order, here is some infomation we'd like to know:
- What is the rock?
- How deep is the project?
- Is it hard, soft or complex rock?
- Is the rock very complete, semi-broken or broken?
- How is the abrasiveness of rock?
- Have you use any other brand before? what is the brand(optional)?
- How is the performance previously?
→ such as drilling speed?
→ meters downhole?
→ drill bit working life?
-How about the surface of core?
Above questions will help us be more familar with your ground situation, meantime, more accurate and appropriate bit is provided to you.
Suggestions:

SOFT ROCK FORMATIONS
• Low RPM's
• Large diamonds/cutters
• Large waterways for better flushing and higher GPM flow rates
• Hard matrix for longer bit life
HARD ROCK FORMATIONS
• High RPM's
• Small diamonds/cutters
• Small waterways
• Soft matrix to expose more cutting elements


Related Products